Welcome to the Admit.me Starter Series!
Getting started with Admit.me? Not sure how to navigate the website and find the right tools?
Start with the video below or click on the links to the right to view more!
Complete your Admit.me profile and request feedback now.
If you didn't have time to finish the profile wizard, that's OK! You can always go back to your profile page to fill in the rest of the information. Just click the "Profile" tab once you log in and start adding.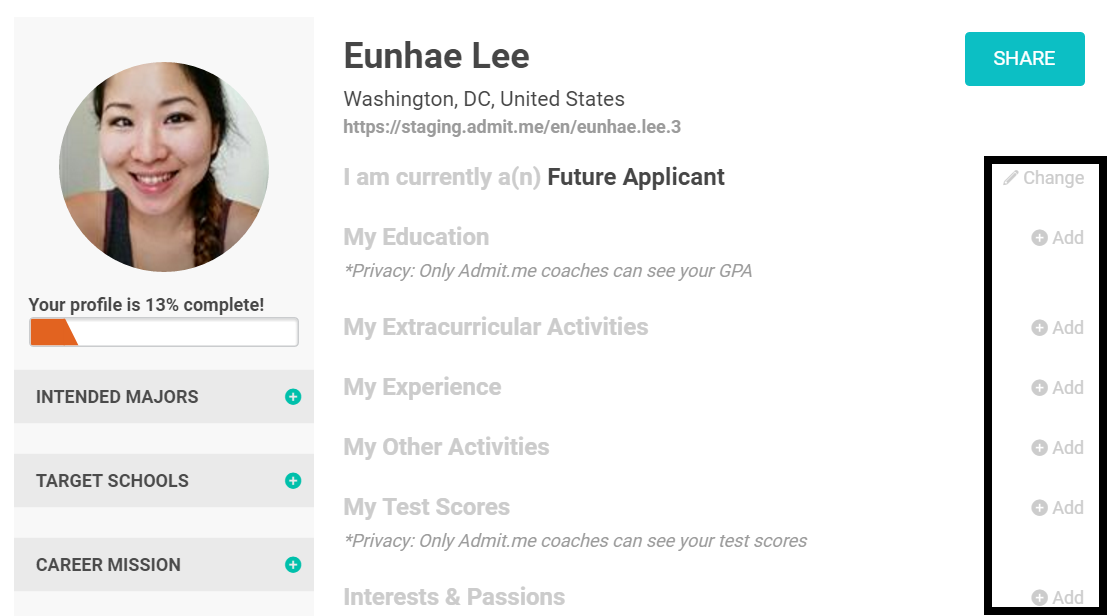 After that, click the big green "Get Feedback" button on the upper right corner right below the main menu bar. Our experts will get back to you with feedback within 24 hours. It's that easy!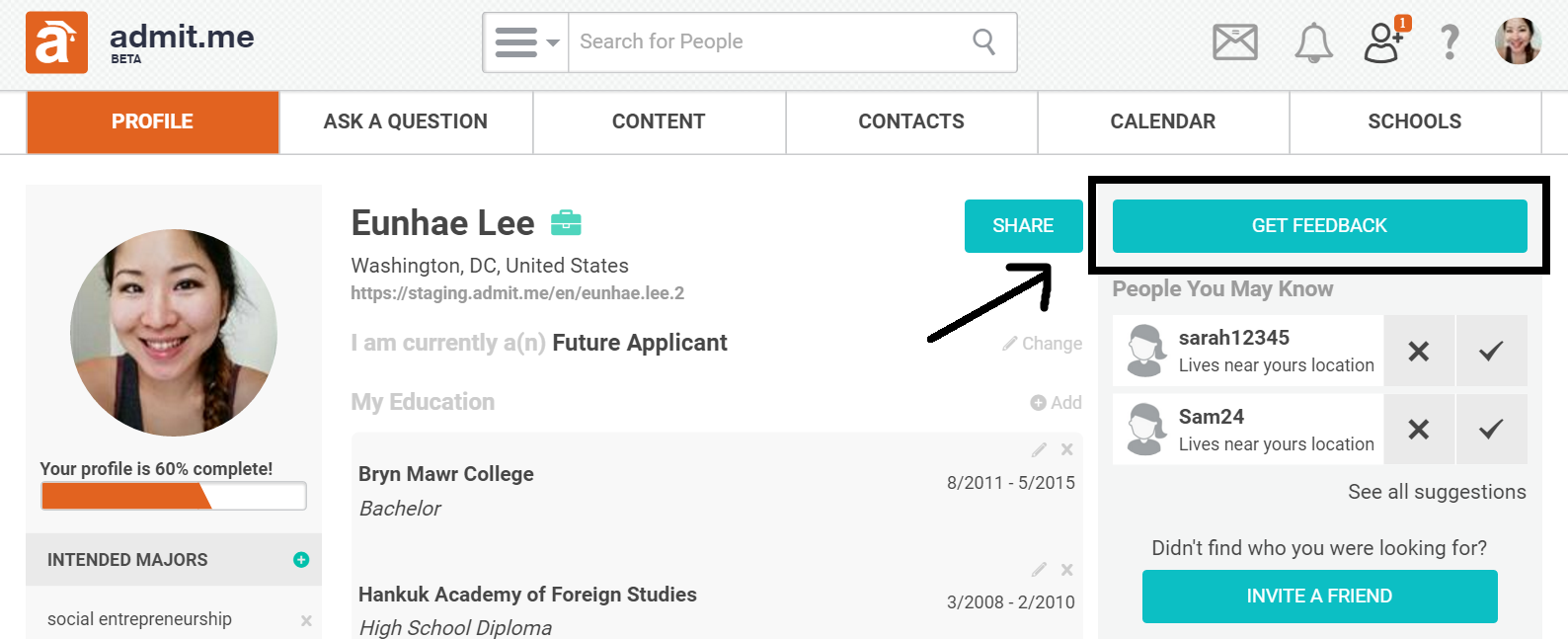 Are you ready to start planning your admissions success story?